Bernie Journey
Title

http://t.co/mh9MK9GpZe | http://t.co/Dwb3C7Lmgw | https://t.co/8yDQD97zp2

Bio

Bernie Journey, born Bernard David Journey in Cleveland, Ohio was raised within earshot of great rock 'n' roll. Local radio introduced him to some of his favorite artists at an early age, including Elton John, Donna Summer and Aretha Franklin. Each artist possessed a distinctive style, making an indelible impression on Bernie. Primarily a painter while in school, Journey's focus began to change after being introduced to a new wave of mainstream dance-pop artists that were played on heavy rotation on MTV. Madonna, George Michael and Prince were among his new favorites. They presented him with a style he could run with, and he soon began supplementing his painting with piano lessons. Bernie found making music more challenging than visual arts, but as a singer songwriter he identified a creative outlet in which he could express himself openly.

Bernie Journey shares a unique distinction along with Stefani Germanotta aka Lady Gaga of working on his very first recordings and EP with music producer Joe Vulpis. The songs from these sessions were compiled, along with additional tracks produced by Dave "The Rave" Rickard, to form Bernie Journey's eponymous debut album. On the heels of the album's release and positive reception, Journey spent much of his time playing shows, experimenting with new sounds and influences, and adding guitar to his repertoire. Bernie teamed up with jazz pianist and world music producer Dave Ahl for his sophomore release 'The World In the Eye of the Beholder', revisiting his dance-pop style, but with a new sense of growth and maturity as an artist. The album's recurring message of viewing life from a positive and inspirational perspective resonated well with listeners. "The world is becoming increasingly complicated," Journey has been quoted as saying about the album. "We often miss the beauty all around us." The album spawned two singles, 'Everything' and 'A Better Life', the latter of which was chosen to help launch Microsoft's Windows 7 by offering free downloads from up-and-coming artists. When the campaign completed, Journey continued to offer free downloads to potential fans in exchange for facebook 'likes' and email newsletter sign-ups. As a result, Journey has since amassed an impressive internet following.

In May 2013, Bernie Journey rose up to the #1 spot on the New York City Dance charts for ReverbNation.com, all the while, maintaining a top ten position since 2011. No small feat considering the competition in the Big Apple. He also rose to #5 Nationally and #14 Globally on the same charts. Bernie spent the majority of 2012 performing a string of intimate acoustic shows in New York City to an established and new fan base. His October 24th performance was his first to be streamed online simultaneously to his global facebook audience. Despite the show's success, it wound up being Journey's last for 2012, for only days later Superstorm Sandy struck the Tri-state New York region. His neighborhood was battered by the storm and he lost everything in his home to surging flood waters. He did manage to evacuate with his 2 prized guitars, his laptop, and a file-folder of important documents, including new songs, and the automobile he drove off in. By Summer 2013 Bernie was back in his newly refinished home, picking up where he left off, performing around the New York City area and streaming a series of intimate concerts online. Busy honing his guitar playing skills and penning new songs, Bernie looks forward to getting back into the recording studio in 2014. The Journey continues…

Website

Location

New York, NY
---
Recent Submissions
I really wish this track was longer! It feels a little incomplete though. There is a definite opportunity for a HUGE build throughout the track but it never quite reaches that point. After that being said, I totally dig the vocals- airy and sexy! I could easily feature this in a mashup/remix scenario.
It's a solid disco tune; I'm not super into disco, myself, but I would totally couples skate to this song.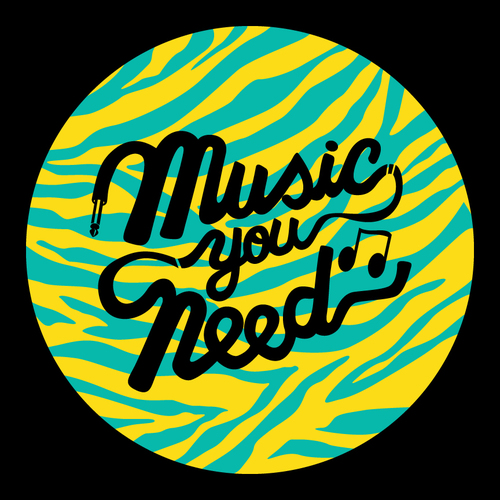 Bernie Journey is a new artist for MYN and someone we predict having a big future. "Are You Thinking What I'm Thinking" is an 80's synth pop sounding track that has super groovy guitar riffs, fun melodic vocals, and a funky beat. Really like this classic sound being revitalized. Enjoy.
A massive disco tune, righ to the point. Breathy vocals always work with these kind of stuffs. I also appreciate the mix between Eighties electro-pop roots and a more modern DFA-like approach. It makes the song extra-catchy and very danceable. But it's too short! I mean.. the first time I listened to it, I thought it was only a snippet. Why cut it so abruptly in the end? A nuanced finale wouldn't work better? In my humble opinion, I think so. As a complete song, it probably lacks something from this point of view, but I can see remixes coming from everywhere. 
Catchy as hell. Great levels and layers. Like the vocals...reminds me a modern day Wham!

Keep the good shit coming!
I definitely like the breathy vocals in this track - I think that it kind of has a '90s vibe going on. It reminds me of something that might be in a combination of "Night At The Roxbury," "Jawbreaker" and "Clueless." I think that the track could be slightly longer - it's a good setup for something longer. It definitely makes room for remixes to be had.