Gregory Robinson
---
Recent Submissions
Powerful tune with driving rhythm and laid back, spacey vocals.  Can't think of a particularly similar artist, which is probably a good thing.  Almost a Paul Simon-esque percussion/bass breakdown around the 2-minute mark. Very compelling!  Production is thick and beautiful--many layers dripping down my headphones--then the song culminates with a pleasant vocal harmony.  I don't know that this song will stick with me in the way that a more catchy, hook-heavy song might, but I'm impressed by the performance, production, and originality of the vibe you've created.
There are parts of this complexly hardworking, musical, ambient rock tune that I really like, particularly around the 1 minute and 2 minute mark.  The song is a 4 minute rock opera!  But there are so many different musical themes, I don't quite keep up with it.  The vocals sound a wee bit pitchy at times to my ear (could just be the singing style).  I appreciate the masterful musical performances by all members of the band, would love to hear more from you all.  Thanks for your submission and good luck with your music! 
I could easily see this being used in a variety of commercials and music beds. Not too mellow, yet not over the top where it would overpower whatever the message would be the advertiser would be trying to make.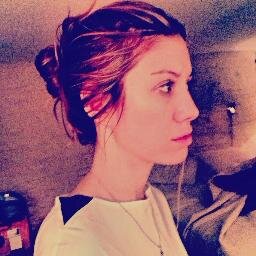 I really like it. Pretty ambient sounds that picks up around the 4 minute mark. Nice interlude too... looking forward to hearing more!
This amazing and entirely engaging, it's like you're in a live trailer for an upcoming video game. The pace is perfect from start to end. Will be sharing this!
Really solid track, this!

Slow and steady build up creating a real atmospheric feel, welcoming additional instruments in stages. Nice underlying twitchy guitar riff.

Quite a mellow track all in all with a really impressive power hiding almost underneath the dreamy blend of instruments.

If I was rating this, it would be a straight 8/10. Really versatile and just damn good!
You guys have a really nice, cohesive sound. For a five minute song, it has enough movement & changes to keep it interesting. I especially like what you did around 3:40, with the drop-off and subsequent build that really drives the song home. The music shares the same kind of sound as some of the trendy indie-rock bands like Rogue Wave and Real Estate.  It also seems like something that would translate well in the live show. I usually try to give some constructive criticism, but I'm having a hard time trying to find something to improve. I'll just say that the music biz is a tough grind, but if it's your passion you should keep working at it, as you guys have the talent and vision to make beautiful music. Keep it up!
Allora Mis' new track "July 5th" immediately projects a grandiose and spacey feel with its trickling guitars and steady percussion. The airy guitar lines flicker like stars alongside the thrusting percussion, which pulsates like an excited heartbeat. The track stays within the stable instrumental arsenal for the first two minutes or so, with dexterous percussion emerging around the 02:15 mark help signaling a structural shift. Shortly thereafter, a haunting guitar progression and ominous synth pad - reminiscent of Radiohead's creeping structural tendencies and World's End Girlfriend's eclectic foreboding - take the lead. This is the most striking part of the track, especially as the deep swelling percussion and thunderous bass emerge around 03:05. I'm also quite fond of the final minute, which sounds triumphant in its dual-guitar attack and mellow bass crawl. "July 5th" is a captivating effort from a group that has the ambient-rock aesthetic down pat. Look out for a feature on http://obscuresound.com in the near future and reach out to me at mike@obscuresound.com if interested in details/success stories regarding my digital PR servicing. Keep up the great work! -Mike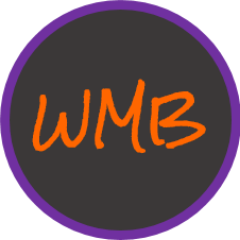 I really enjoyed this track! I love instrumental and i would really like to hear the upcoming EP. I am actually formulating a post (that has taken me longer than I would like ha) about some of the really good instrumental tracks/bands I have come across over the past few months. Please e-mail or message me a quick bio about the band so I can include this track. Thanks for sharing! 
I am a big fan of this style of music.  And this has a nice mix of both ambient and noise.  This track in particular has that crucial quiet build that never really stops..  The music is uplifting.  Something that can take a mediocre mood and transform you.  There's peaks followed by more peaks and then more peaks.  Love it!!  If I had to compare, I'd say it falls in line with some of the best of Daniel Lanois.  I could listen to this all day!