peter newman
---
Recent Submissions
This is a great song for the holiday.  I wish I found this when I was putting together my Screw the Holidays compilation.  I would love to play this song on the station this month.  It is really good.  
The style, vocals and subject matter make it a potential favorite on Christian radio and at Christian music stores.  It's a bit too Easy Listening for my shows, but its well produced, well sung and heartfelt, and I like that.  Thanks for your submission, good luck with your music! 
I like this, I enjoyed listening and would probably listen again, but nothing about it is screaming unique or totally captivating to me. 
It is a very beautiful and moving piece of music and the lyrics video is great.  The only thing about the song is that the chorus keeps changing (the words) and I think that it might be a harder for fans of the song to sing along because each time it is different.  With that being said though I really like the song and would be happy to play it on my station.  
Great work on the instrumentation from guitars to drums. Well arranged. Overall composition is done well. Lyricism is a little confusing but overall the song works.
Very well written song. Smart, clean and sexy track. There were just a couple parts in the vocals I would recommend cleaning up towards the beginning of the song- they were a little breathy for my liking- however that is based on personal opinion. The video was well done and is visually pleasing. Kudos on a great job! You have tremendous talent and I look forward to hearing more from you! Keep up the excellent work!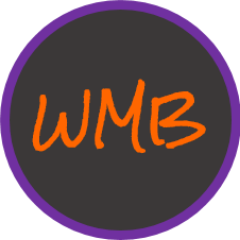 Lyrics and vocals are nice,  for me I feel there are a lot of bands/artists that sound similar. I would be interested in hearing other tracks to see if there are elements that might set you apart a bit from all the other artists attempting to emulate Coldplay, etc. The vocal mixing sounds a little off, too which could probably be fixed if self producing. You do have talent here, I just wish it was a little more unique or stood out a little more for me. Thanks for sharing. 
I like the lyric video. Maybe that's just Prince's legacy, but the color purple always gets me in a good mood. I also feel like it makes a perfect match with the song - which delights with the melody line and its message, but disappoints a little bit with the vocals. I'm not saying that the vocalist's voice is bad, because even the bad voice can be fitted in a well produced song just perfectly, it's just that is doesn't make a "perfect" whole with the song and disappears when more powerful notes come in. But this of course can be changed, and it should be, because the composition itself and the overall feeling of this tune is really unique.
Great tune!! The opening is a bit long for me, I feel like I'm waiting too long for something to happen, the rhythm of the song doesn't start until :45.  And I get lost someplace in the middle of the song, but then come back to it again, excellent ending.  Production, composition & performance all well done.  I like the concept of the video with the lyrics included.  Could have hit potential in the Coldplay/The Fray arena with a few tweaks here and there, really close to that.  Thanks for your submission and good luck with your music!

Peter Daniel Newman's "Waiting for Serendipity" is a piano-led ballad that successfully transitions from fragile keys during the first verse to a full-bodied, infectious rocking assortment of guitars, bass, keys, and percussion throughout the chorus. Initially I wasn't sure where the track was going to go -- whether it was going to be a simple piano-laden ballad, or something more. With the infectious chorus, it seems to be the latter. There's a radio-friendly appeal in the piano-ballad/rock integration here for sure, and I'm particularly fond of the melodic hook/shift around 02:40. "Waiting for Serendipity" doesn't defy any stylistic norms or stun with any structural surprises, but the central hook is strong and Newman's vocals pack a passionate authenticity. The style intended has been achieved successfully; I have no major criticisms at all. Keep up the good work! -Mike