Vera Elentari
---
Recent Submissions
Hey,

I liked this song but I didn't love it. I'm personally not big on Dubstep anymore, but it's got an enjoyable sound overall. Might give this a couple more spins but I'm not sure if the song really went anywhere, I think it needs more variation in terms of choice of sounds.

Thanks,
Parth
Heavily distorted synth lines give this song a creepy and instantly-captivating quality. The heavily processed auto-tuned vocoder vocals aren't usually my cup of tea, but they do make for an excellent transition into the un-affected lead vocals and rapping sections. There's a repetitive, circular quality to this song that works well for the EDM genre, not relying so much on verses and choruses as on repeating sections and crescendos of intensity throughout the song. Over all a very strong offering!
Love the energy and ambitiousness of this record - this is an exceptional choice for a single.  Ambition itself definitely can take an artists, band, or a song itself to the next level.  But the sound of this record is like sweet ear candy.  All the right cues are in place.  With this being my first experience with Ninja Kore, I would definitely like to hear more of their work based on hearing this.  That is definitely the purpose and influence a single should have.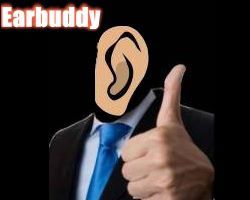 I'm sure that if was in a club and this popped on and I was under the influence of a lot of alcohol, then this would be my thing.  However, outside of the club, I'm not going to be bumping it in my spare time as it doesn't stimulate me mentally.  Not really a fault of the song but the genre in general.  
I really dig this track. I'm glad people are still brining it hard core. I can see this track peaking people out on a sweaty basement dancefloor. I like the switch up in the middle of the track to bring a bit of hard metal rock banging. Or at least that's the way I felt in mid-head bang. Nice work! I'm going to refer this track to FreQ Nasty and Shahid Buttar. Looking forward to checking out the new album.