Vasco Cabecadas
---
Recent Submissions
This is a strong track with a very dreamy feel; they're capturing the modern dream pop merging with 60's underground psychedelic rock very well. The production is excellent, as is the use of effects and atmospheres. The noisy-ness of the guitars really elevates the song too, adding the dynamic of dirtiness to the otherwise clean sound. My only critique would be the vocals. Don't get me wrong...they're good in the sense that they're perfectly in key and the guys are technically good singers. Solid melodies here. But they seem to be lacking a bit of life and dynamic...it could be the effects on them that makes them sound almost auto-tuned, or that could just be the vocal delivery itself. This, coupled with the repetition of the lyrics and no real changes, drain the song a bit for me. This would sound more affecting with more confidence in the lead vocal. 

If they were chosen to stay the same, I'd say that having some movement with panning and effects to make the repeating vocal more alive and psychedelic like the guitars.
Very good overall though.
Not gonna lie: I felt like I should be wearing platform shoes and taking an acid trip. All while wearing fancy pants.

The production is interesting: percussion seems mixed unusually high but it works. It's the echoing, spacey and psychedelic and retro flavor that is impressive and extremely groovy. I'd like to hear more. 
Enfough fuzz to keep even me happy, generally it's a thumbs up, just be better with a more upfront vocal. like the guitar parts lots though.
The vocal production is one of the first things that stands out about this particular number - it's definitely well conceived and ultimately executed.  In addition to the vocal production, the chorus, which is the first thing stated gives the audience something to cling to early, which is always a pro - there's always that familiar point.  Besides the vocal prowess and catchiness, the overall sound of this record is spot-on.  The aggressiveness of the distorted guitars and stomping drums is awesome to say the least (drum riffs are excellent too).  4 Minutes well listened! 
Kind of fascinated by the prismatic '60s-style vocals and the post-punk musical arrangement with that buzzsaw lead guitar grafted on. It's a weird pastiche that shouldn't work, but does.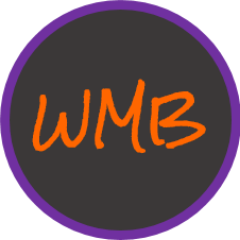 This definitely has appeal right now in the rock world with the  psych vibe going on and chill vocals, All of the elements work together nicely. I would like to hear more if there is an upcoming EP. Thanks for sharing! waaltmusic@gmail.com