Samuel Murphy
---
Recent Submissions
Hey I really enjoyed this! 1:10 in I'd be careful not to make the synths too dated as the most part of the record is very current. Other then that it's well put together and the vocals are brilliant. In terms of marketing I definitely think you could invest in some club promotion on this. Other then that perhaps contact some sync agencies who might be able to find it some opportunities because the production is definitely strong enough! I'll defo go check out more of your music.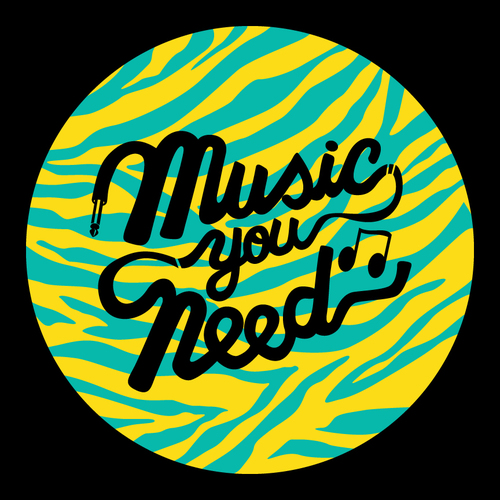 Umiaq is a new artist for us over at MYN, and we are pretty impressed thus far. "Watch Me Go" featuring incredible vocals from Mickey Shiloh, is some super fresh 'future-pop.' The beat implements sick elements from the purple and future bass movements we've heard on the West Coast and beyond, while the melody has an uplifting pop feel as do the vocals. Then the drop happens, and it takes you completely by surprise. Fusing trap and melodic dubstep, we get a nice taste of Umiaq's full sound. After the drop there's a house beat that takes over and ups the energy a bit. Overall, awesome track. Thanks for the share!
Great production featuring an interesting array of sounds creates a very interesting listen.  The vocals make the track ready for the mainstream club scene too.  
I love it! It's like Zedd or Calvin Harris or Guetta, with a little trap and dubstep thrown in for good measure. In other words, BROAD appeal. Sounds like a hit to me!

I'd be delighted to share it with my followers on Twitter. Thanks for sharing it with me!
Much much to like here, although more a dance/house track than radio track for me, I'd send it out to DJ's and clubs.  But -- send a high quality mp3 to me at andrea@aspenbeat.com and, as I seem to be collecting a nice group of dance/house tracks recently on fluence, I'll look to do a show/playlist to play all of them (including this track). Love the vocals and the production on this.  It's a happy track, makes me move and want to get up and dance ;)  Well done!  Thanks for your submission, good luck with your music!
It's a really short piece of music, but the energy is solid and I like the vocal samples mixed in with the synths. The mix sounds pretty good, although I think it could be cleaned up and have a bit more depth to it overall. It's definitely good enough for a TV/Film spot though as-is. Email me at chrismach1ent@gmail.com subject line "UMIAQ from Fluence" please. Thank you!
fantastic arrangement and build.  produced impeccably. 

this snippet made me want to hear more.

could be really good for licensing or trailers.
Strong production, great feel, catchy melody. There's an intro and chorus right there! An edgy and sexy female vocal would be great on top of this. And some glitching vocal samples would be dope too... from like famous speeches or movie clips. That's what I'm hearing. Would love to hear it when it's done! Send my way please.

Thanks for sharing!
I'm a huge fan of your music. I remember you sending your music into Fluence a while ago and I ended up buying your EP. I can't wait for more of you music. Thanks for sending this to me. It's a reminder that I'm going to play your entire EP tonight!
Great work! Was this created from a brief you got from a music supervisor at a TV show or did you create this to pitch to TV shows? 

I'd like to hear more of a hook. With such a short spot, it needs elements that really stick out. The production is strong. Great mix. I don't love the vocal "oos." I think it would work with grittier vocals - even if they are just on ooos (maybe alter the melody a bit to give it a stronger hook). And if it's a male vocalist, get the grit in the chest voice. There's so much power when the beat kicks in, but the vocals feel timid. They should be equally powerful. 

The intro is a bit long before the beat kicks in. I would shorten to half as long. TV moves quick and there isn't enough energy in the intro to get the viewer excited for the show they're about to see. 

What kind of show do you envision this for? Try putting this behind the True Detective opening (muted of course). I think it could work well - with different vocals. Or another dark show like this. 

Great work overall!

Nicely done electronic beat, would like to hear how it evolves more after these first two minutes to understand where its going.  And see if it hooks me (not quite hooked yet).  But solid in every way. Thanks for your submission, good luck with your music!
Very cool! Love the way you blend the vocals in to sound HUGE, with that Burial bass. :)

It's very promising (and you've got a new SoundCloud follower), and even though there's not enough there to warrant a share, I'll do it anyway.

I love your style btw! If you might be interested in remixing a Color Theory track for my upcoming EP, let me know and I'll send you a link to the originals!
On the whole a very good song. However, something within the composition doesn't sit quite right for me though. The elements in the first half of the track seems to clash a little once it builds up - when things strip back in the latter half, the strength of the vocals really shine through when give the space to breathe. Id consider starting the track in this stripped back style and build the composition from there, think about how you can create more space in the mix to allow the vocals, drums, piano and bass to take the lead. Great work and looking forward to hearing more...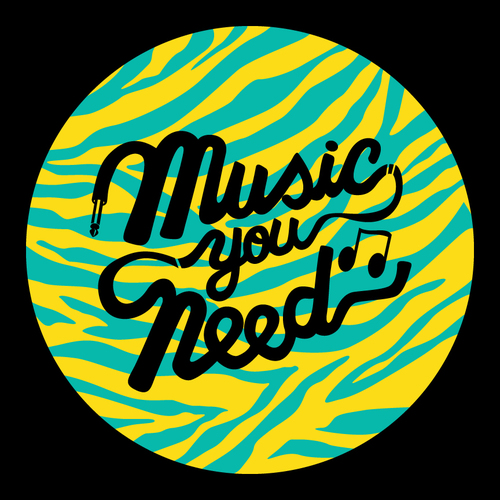 Umiaq opens this track up with an eerie series of bells, a deep and dark hip hop beat, and some whispery vocals. Then comes the dope melody that sounds a little groovy. When the beat drops you hear some sick wobbles, beautiful lyrics from Patrick Joseph, and even a guitar riff to go along with the melody. The second drop brings in a little more energy and an increased drum beat. This is an incredibly produced and well structured downtempo track that you might hear the likes of Dimond Saints playing. Love it.
You really have a knack for mood creation. I love everything about this from start to finish...the way it builds...the sounds you use...the break...when the drums kick in...and the vocals fit the song perfectly...Beautifully executed from start to finish...This will definitely get airtime on my KCRW show!
Oh...the bells are such a nice touch, not just because they add that required high end (from the mix point) but also, they herald the calm after the storm...the song leaves me peaceful and contemplative...Really pretty.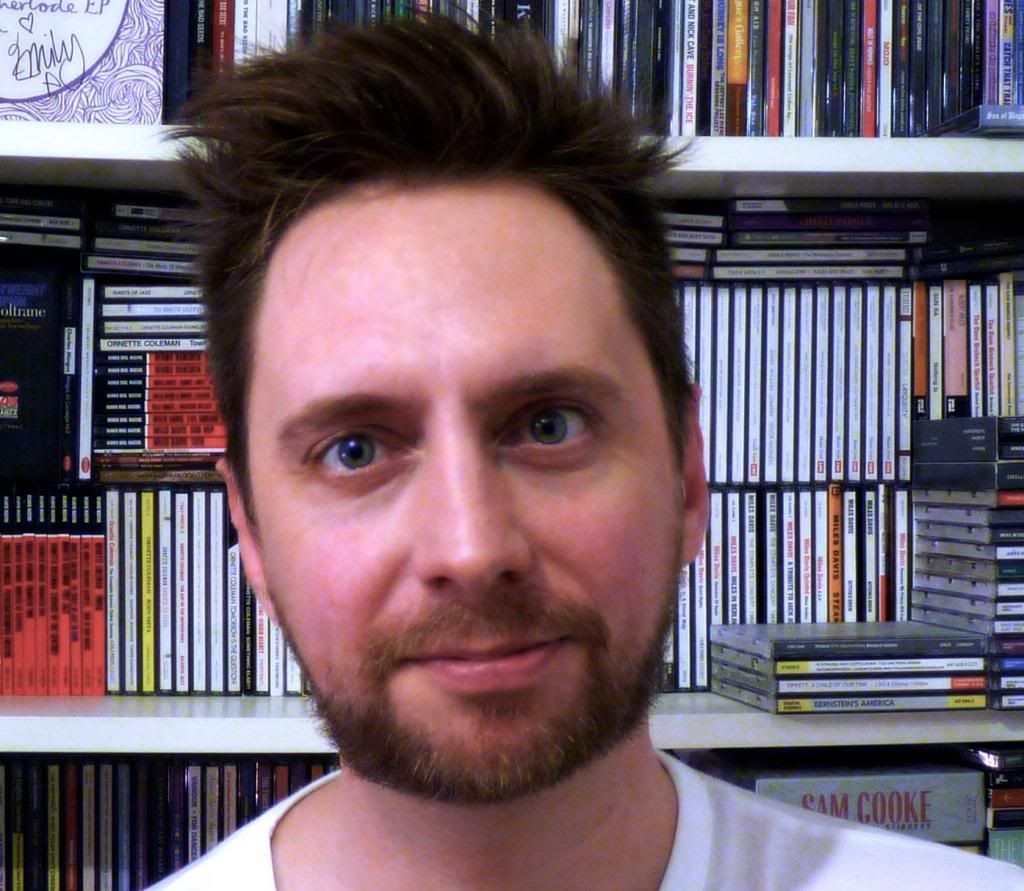 This is the soundtrack to a really bleak but brilliant film that's not yet been made. Or if it has, I hope this is on the soundtrack. I'm listening through to your other tracks now. All equally assured. You clearly know what you're doing and I imagine it's only a matter of time before I see your name attached to the score of something important and award winning. Impressive stuff.
Reminds me slightly of the Enigma Style.
Definitely will share it - shoots me instantly into a calm mood. 
Great!
Following the last track sent by you, I now have a greater understanding of your sound. This song builds up very carefully over time before weaving its way through vocal tracks and its backbone of a beat. The lyrics are what really got me. They are incredibly despondent and not what I would ever expect some a sound like this, which is an amazing strength that I wish more people would utilized. This feels like the end of an EP or full-length and I really hope it is when your EP releases.
Interesting track, not 100% sure about the vocals and the drums could do with a bit of work but the overall feel is nice.
Really great; love the dreamy + intense sound. Perfect for late-night chill out time.
Thank you for sending me your song. I've found the intro a bit long, which is a pity because your song become really interesting starting from 1 minute. I like the atmosphere created by this song. It has a good potential for being used as a soundtrack for a film or a TV show.
Hey! Thanks for sharing. 

I love the minimal feeling of this song. Nothing too saturated or overwhelming. The soft piano really sets the mood, along with the effects that eventually accompany it. It's quite the haunting song with the deep, almost melancholic style of singing, which I do enjoy. The song is like a drearier Washed Out song which isn't a bad thing. I can't really think of anything that really sticks out in need work! Great job, I'll keep an ear on you guys. 

-Phil    
Overall, I thought this was very well done.  Besides being enigmatic with a chilling quality about it, this cut is well-paced.  In other words, this cut doesn't feel rushed and feels balanced in it's development and overall progression over its  duration.  I'm a sucker for piano (being a pianist personally), but it is a sound choice of accompaniment throughout.  The synths are also nothing short of alluring.  Thumbs up!  Works perfectly own entity (the intent I assume) as well as something that would greatly enhance a film.  This is a song where I can envision a narrative, hence why I could see this serving as a perfect fit on some soundtrack as well.  The 'ceiling' is high for this one!!! 
The vocals are washed out in the reoccurring beat and aura of mystery that this track provides. As a single track, this sound is very powerful and enjoyable. If the sound were to be repeated throughout an EP, I don't believe it would be as special as this song makes it.
This is a great track. Super interesting, fun, chill yet with great energy. It's well produced and has a great sound. I'm interested in hearing the whole EP so please let me know when it's available so I can buy it or listen to it on the subscription services. I think it will do very well. I'm going to share this track to others and make sure they know about your upcoming EP.
If this is how a "dreamer" should sound like, I want everyone to dream more. Even though I feel like this tune was way too short and I would definitely like to explore that magical world of yours for hours, it's a perfect length to get into this mysterious world and feel its unusual atmosphere. It definitely made me extremely curious, interested, maybe even fascinated. I'd love to see this as an opening/closing track for a little bit more lively record!