John Mondick
Title

Tweets in the key of qwerty, in 140/16 meter, quarter ride pattern in 35/4 played over-the-bar.

Website

Location

PA & CT
---
Recent Submissions
What a beautiful song and accompanying lyric video. Their moods are well-suited to one another. The crystal clear guitar tone and harmonies hearken to the strains of James Taylor. I'd be happy to feature this video on coyotemusic.com in the coming days. I'll be sure to tag you across our socials! Very well done--songwriting, performance, and recording. Bravo!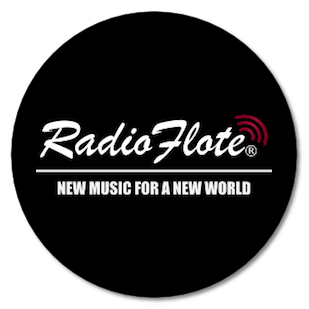 love the beat, superb violin piece towards the end of track, we'd love to feature you on Radio Flote. Please submit your music to meltingpot@radioflote.com if you're interested.
Great song. Nice start out of the gate with the drums on toms to build an unconventional opening. Well done from a lyrical standpoint throughout. The composition and arrangement are done nicely as well. I enjoyed the build to the final chorus line towards the end with just the strings and drums. The one area the could be amended is the use of so many repetitions on that final chorus line "The string will not let go." Consider adding a solo on the violin or strings or perhaps a short guitar riff to close out the song. Otherwise great work!
"The String" is a melodic acoustic rocker with hints of twangy country-pop, particularly during the first bridge as it carries into the bass/drum enhancement at the one-minute mark. At that point, I'm really digging the unique use of strings as well -- the way they develop from sporadic bursts to a full-on accompaniment is wonderfully produced and implemented. The sound reminds me fondly of a group called Some By Sea; Birds Over Arkansas' arsenal is crisper and more self-assured, though. At first, this track plays it very safe, but by the two-minute mark it's apparent that there are several fresh songwriting ideas at play -- particularly in the corresponding melodic presence of the acoustics and strings, which take on a huge personality-filled solo/bridge around 02:30. It's a great way to ease this stellar track into its conclusion. Thanks for the submission; I enjoyed this track quite a bit -- lots of radio-friendly appeal. Keep up the great work.
I've already liked the first song you sent me, I like this one as well. I reiterate what I have already told you, I really like the associations of the two singers' voices. The style of that song is a bit different from your other song "Catapult", but I appreciate it as well. Good idea to have added strings to the melody.
Great song! I loved the riffs and the vocals. All of your songs are very catchy and I always look forward to hearing more of your songs!
It's nice to find a song hard to peg to a 'type'  A bit folk.  Some alternative.  Some country.  Some pop.  I like that!

Interesting the pre- and chorus didn't work for me as much.  I loved the noise and clatter bits through the beginning.  I wish that had carried forward throughout.  After the first third of the song I felt like it sounded more standard, common and would not stand out against the reams of music fighting for ears.

Vocals are really good.  He has a good sound though some experimentation might help with uniqueness factor every artist needs.  Personally, I don't enjoy the endless repetition to take a song out.  By the third listen I started to really notice and it is off-putting.

There has to be a balance between the real 'who you are' and what an audience will stop an listen to.  This is a song that will grab someone but not sure it will hold them.  That said, I really liked it.  It has a lot of great qualities.  I think there's some need to play with sound.  Orchestration sounds great but lots of bands do that.  Maybe mix in some more noise elements to add a few more break points.  And take the story being told farther down the song and minimize the repetition at the end.

This really is excellent stuff and I do want to hear more from this band.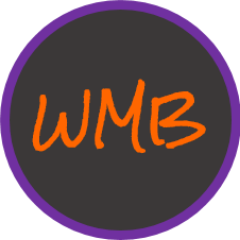 I really like the male/female vocals on this track and the progression after the 1:20 point. The lyrics are really good too and something I can definitely relate to. The addition of strings on this song is also a nice touch. Thanks for sharing! 
Birds over Arkansas make complicated time signatures and arrangements seem effortless. This is band that the more I hear, the more I want to hear. I think they would be a lot of fun to see live. Best song about a kitten I've heard all day. And with the right video could go viral on YouTube . people do love kittens on YoutTube. All kidding aside this band is definitely worth your time. 
Well... i sure dig this band! Reminds me of early Beach Boys, pop rock & a touch of James.. song is pleasant, sets a light mood & tells a quick story, without being over-bearing. Great little track.
Really nice sounds, y'all.  Love the harmony vocals! Your voices are perfect fits for one another.  This song, as your other here, challenge the listener's rhythmic sensibilities (and abilities)...which is a welcomed change from the same ol' same ol'.  The musicianship all around seems solid.  Love the string riff around 1:30!  You've earned a new fan here.
Ooh, lots going on here in a good way, and very unusual vocals. The timing is a bit hard to follow, but the uniqueness of a rocky electronic background layered under breathy vocals is mesmerising. From 1.50 I like how the track builds but think this could have come a bit sooner. Would like to here more (also love the artwork).
Its unique yet relatable. A lot of times when groups go out of the box the message gets lost. These are lyrics that everyone can relate to but upbeat enough to appeal to a possible commercial audience.
I really appreciate the evolution of the track at the very beginning through the layering of the rhythm parts. The song is catchy and I think it's length leaves the listener wanting more. I feel like its a bit over-produced. It sounds incredibly digital and I feel a bit removed from it. I feel like it could benefit from a little more "grit." 
Great tune. The song is well constructed and I like the melody of the song that quickly get stuck in my head. The voices of the two singers go very well together. I've listened to your other songs on your website. They are all great. It's a very promising debut :)
This song keeps growing on me with repeated listens. I really like the beat and melody. Vocals are sultry. My only thought about not loving this song is that there isn't a lyric or hook that really sticks out or in my mind so the song doesn't get stuck in my head. If you are trying to write catchy pop songs that get stuck in your head, you need a bigger hook. If you don't want to write pop songs, then ignore what I just said.
The first minute of "Catapult" by Birds Over Arkansas shows the group's various eclectic guitar-based fixings. At first, based on that alone, the stylistic direction is enjoyably vague. Dexterous guitar crunches are reminiscent of math-rock, while the addition of trickling keys/synths adds an amiable indie-pop flair. Then comes the first chorus/departure: a crunchy, bluesy tone that reinforces the chorus that follows shortly thereafter. This transition is unexpected but very well-executed, which - alongside the crisp vocal delivery - helps conclude an accessibly successful track with an assortment of good ideas and unpredictable stylistic maneuvering. Very enjoyable! Look out for a post on http://obscuresound.com in the near future, and reach out to me at mike@obscuresound.com if interested in details/success stories regarding my digital PR servicing. Keep up the great work! -Mike
This is a really good solid song with great harmonies.  It is a great introduction to the band will cause people to further explore you music through your website.  However I think that "Lay Down Tonight" is a song that will have a broader appeal based on the lyrics.  I would be happy to play either of them on my station.  
Interesting sound. I really enjoyed the song structure, especially drum rhythm. Great work. 
Some songs need more cohesion with the lack of a straight chorus, but you made up for that with the short time duration of the track, which kept the entire track fresh. Overall this is a well mixed, composed, and performed song. Would be a great feature on indie radio.
Like this a lot, really nice rhythm/riff throughout. Good production, like the vocals too with the female harmony.  Would be really interested to hear more! thanks. D  
At first the groove brings to mind a melding of The Police and Barenaked Ladies. The chorus/change-up brings a little more edge to the table, with the distorted guitar, but then backs down to the really pleasant indie vibe.  I wonder with the odd time signature if terrestrial radio would get behind this song, but it's different enough that I can totally see festival-goers rocking out to this at ACL or the like.  Good song!