Drew Forsberg
Title

Land Ski Records

Bio

Land Ski Records is a small independent record label based in Saint Paul, MN. Releasing guitar-driven, melodic hooks since way back in 2013.

Website

Location

Saint Paul, MN
---
Recent Submissions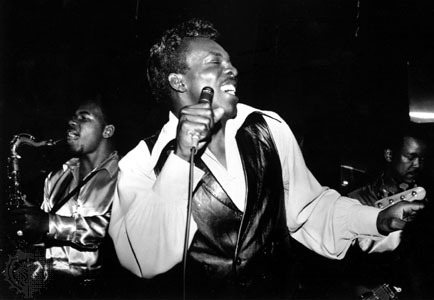 I really like the retro-feel of the vocals on this mix. The self-described "guitar jangle" sound is accurate...though I think a bit more fuzz and a little less jangle might have really separated this track from the crowd (think recent Dan Auerbach). I can definitely see this band breaking out and I'm happy to share on future playlists and at my blog TheTastyTurntable.com. Thanks for sharing. 
I definitely hear some Dark Wave influences here and love the jangly guitar. Production quality is excellent. This particular track moves a little slow for me though, but would be curious to hear other tracks from the EP.
Good raw indie rock feel.  The open really jumps out and draws attention.  In my opinion the vocals need to "pop" out a little more, especially in the chorus.  Solid song though
The Persian Leaps are back with "Dottie, Queen of the West," and this one is an all-out rocker. Drenched in '90s inidie rock aesthetic, it's hard not to feel like you've traveled back in time over the song's three-minute span. Locking into a steady groove that lulls the listener into a toe-tapping trance, the song possesses a hypnotic quality characteristic of the many shoe-gaze bands that the Persian Leaps owe such a debt of gratitude to. Rounded out with some of the best vocal harmonizing to be heard on any indie rock record in 2015, it's safe to say that the Persian Leaps have found their perfect recipe for success.
There's a nice edge to your music and at times it's there's a really nice gleaming quality to it, though it's maybe a little too steeped in the sound of yesteryear/the bands you're influenced by. Will give the whole EP a listen though and forward on to our reviews team for consideration. Cheers, best of luck with the release. 
Hi There. Thanks for sending this to me. I think your best bet is to make sure you're on the streaming services (see Tunecore) and send your songs to playlisters who could put it in that softer noisepop genre. I think maybe indie coffeehouse playlists may work too. I would have suggested college radio too, but I'm not sure this song has enough of an edge to do well in college radio, but you never know. I'll refer some playlisters to you who could give you feedback and referrals too. 


Please include the lyrics with your submission. 

"The Persian Leaps continue the great Twin Cities indie rock tradition. The Replacements shouldn't be shy about passing the torch off to these bar rockers." - Ari Herstand, Digital Music News

Good luck on your release show. Let me know when you make it out to LA! 
I'm not a big fan of 'noise pop', 'jangle pop', and the single isn't quite for me, although I am going to pass it along to some colleagues who might be interested in it.  I got on the streaming site and really like 'Anthem', and, if okay with you, I'd like to include that on a 'new music' show coming up shortly (possibly as soon as this Saturday).  I've gone ahead and downloaded it.  Thanks for providing so  much info and so many links, makes it easy!  Could I get the lyrics to Anthem when you get a minute.  Thanks for your submission, good luck with your music and your release!
Sorry for the delay! I've been out of the country.

I like it!

The mix could use some work, as the guitar competes mightily with the vocal, and even the bass a little bit. Doubled guitars hard panned L/R would alleviate a lot of that. Not that you asked for mix feedback!

There's tons of info here, but not what I'm looking for. A couple suggestions for future Fluence submissions:

1. Include the lyrics so we can follow along (I had a hard time making them out)

2. Include a short, catchy description of the song or act that's easy to copy/paste for social media sharing. That way we don't have to strain our brain coming up with something clever, and you get to choose how you're presented to the world. (that said, there's plenty here for me to choose from)

I'm happy to share it with my followers on Twitter! Hopefully it'll get you at least a few dozen more listens. Thanks for sharing it with me!
Dark. Foreboding. Dense. The storm clouds have finally arrived. Really enjoy the atmosphere you've created as a group. 

Will certainly share out the Bandcamp link right now and include in a future blog post to help spread the word. Look out for a mush more in-depth post (awakingdreamer.com) and I'll do my best to message you guys once it's up.  Thanks for sending!
Love the energy of this song.  Makes me want to jump in my car, come down to the club and hear you all perform. I don't know I have a place for it, but that doesn't mean it isn't right on for the alluring punk rock that it is.  Wish the vocals were a bit more tight, but they charm and draw me in at the same time.  Great album cover art and presentation, Thanks for your submission, and good luck with your music!
Thanks for sending. Quite like this. Was really enjoying the moody atmosphere of the track until the guys voices came in (doesn't work for me, sorry!). The production is a little lofi, but am curious to give the album a spin. Will take a listen when I get time.
Reminds me of some 80's hits, in so far as the vibe & simplicity. 
I'd prefer some more variation, or layers, but appreciate the aesthetic achievement; it's definitely a clean, little pop tune!
I could see this licensed for TV or film soundtrack, easily.
Great voice, dig the guitar-wall of noise sound as well. Reminds me of the '90s. Would want to hear the rest of the EP.
Cool and solid rock 'n' roll song in just over 2 minutes!  The instruments, song structure, and lyrics are great.  I was hooked sonically from the start.  I love the grungy (in a good way!), grimy, circling grind of the guitars and the sharply emphatic drum beat.  Nice mix of song dynamics where, about 3/4 of the way through the song, the intensity increases with a bashed drum beat.  

I really like the lyrics and the melody; love the line "You didn't take the time to look deeper than my skin."  While I do like the vocals overall, I think they need to be kicked up a notch; add more emotion, and maybe a slightly lower register, to the vocal delivery.  It's rock 'n' roll, so it should be raw 'n' loose; not overly controlled - at least that's my take for this song.

Near the start of the song there were some sporadic alternating vocal lines, which was an enjoyable change-up.  I'm thinking it would be cool to augment the main vocal line on the chorus sections with another vocalist or have doubled vocals by the main singer.  

You describe your band as 'noise pop' and I do see that marriage of the rock 'n' roll noise with the prettier melody and cleaner vocals.  Overall this is a nice tune.  And I have to say that it's great to hear about the plight of a "pretty boy" in song lyric form!
This is great. Nice tender vocals. I can tell the singer has a deep appreciation for Morrissey. This song might benefit from a rougher edit though. The guitars and backup vocals are little glossy. I feel like if you stripped this down a bit more, it might have a lot more energy.  
I really like the way you work with the Beach Boys influence here. The simple melodic ideas are executed really well, but I think you could introduce a different motif in the verse, maybe throw in a key change? Because the listener may be able to predict what is coming next about half way through the track, it would be cool to throw them for a little loop and come back to the really likeable melody closer to the end (like ABA form). The guitar reprieve about 1/2 of the way through is really cool, and I'm glad that comes through in the track - gives it more of a rock'n'roll feel that I dig.
There's a lot that I enjoy about this song. The guitars are a huge one. Love the 1:20 mark when we get to rock out 90s style. The lyrics were good, I liked the reference to a "pretty boy," that's amusing to me and although it isn't relatable for me, I'm very sure that it is for the male gender that's mad about their girl picking a "pretty boy" over them. Good luck!
The band sound tight though the song is a little repetitive at times and the ending is very abrupt - I don't feel like it has any sort of resolution. Overall though, the song and band have a good sound. 
Nice sound! It's definitely a catchy one, and having in mind its genre I think there are no weak moments in this song. Both melody and vocals are fine and have that lovely vintage vibe to them, which I find amazing. The only thing is that the ending could be a little bit more exciting or unusual, but it may be just a matter of taste. However, I think it would make a great live number! And I'm sharing this with my readers just now! 
I'm definitely picking up some Surfer Rosa era Pixies influences in the intro, very reminiscent of "Bone Machine." Great catchy sing-along pop vocals in the verses, and some excellent vocal harmonizing in the chorus. The instrumental break-down in the bridge section is fun, and offers up a nice slice of variety in an otherwise highly structured song. Keeping the running time at a tight two and a half minutes is a smart call, and the song manages to get it's point across in a highly condensed period of time. Over all a short, punchy and memorable song.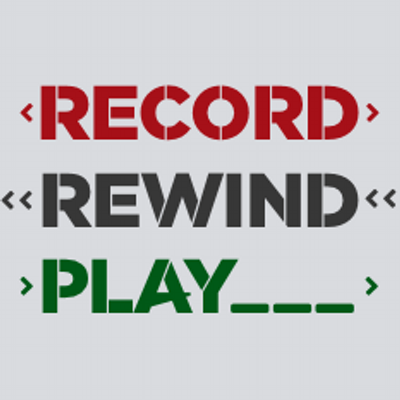 Oh wow. I am loving this. Really great stuff - crunchy and fuzzy, but with a ton of hooks that pop in and out for a moment or two. I will put this on my blog, and would love to review the EP.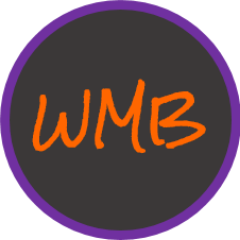 I dig this - nice 90's rock feel/vibe. Great guitars on this track and nice vocals, too. I would like to hear more from the upcoming album once it's out. You can shoot me an e-mail waaltmusic@gmail.com. Thanks for sharing!