Paul Hale
---
Recent Submissions
Very simple indie folk. Great vocals. Gotta love the intricate ukelele picking. Someone get this in front of Mumford and Sons to be considered as support for their next tour! Would love to send someone from High Voltage to see you guys live, let us know if you're playing in LA.
Beautiful vocals. I love the harmonies at the beginning. Really enjoy the subtle chorus, but the percussion could be expanded a bit there. I think you guys are heading in the right direction. You might just want to experiment with some different production techniques, and maybe consider rearranging the bridge, make it a bit more compelling. Otherwise, I really dig your sound.  
Nice tune, has some great vocals. The film clip was maybe a little off the mark for me but in terms of the sound its catchy and the ukulele riff at the start is a great hook.  
Hey guys, thanks for sending this in. The hook of the song is great and massively catchy. You clearly have a great feel for harmony and structure which obviously goes a long way in sync. 

I would be interested to hear the rest of your stuff to see if you can create a divers catalogue that moves away from the more tried and tested formula we have here. But to be honest that is more of a side note, if you are interested in writing bespoke music for commercials then let me know, I would love to brief you.

p.s. At one point when the big guitar chords come it it (3:32) sounds like a rip off of Baba O'Reilly. 
When I'm listening folk based music, it always reminds me lying on somewhere just beyond the sea and its great for summer nights. Your song is good for this, considering the first release but its in average. I think you can make more unique works, I see this potential. According to me, folk music should be in a dreamy atmosphere. This makes the song listen again and again in general. Nice vocal and lovely video. All I said is in my opinion, but I ensure you it works out for most who feels deep when listening music.
The video could've used a better concept but the track--the composition, the arrangement, the recall, and the overall indie-folk impact--is flawless. Made me look forward to more music from this band.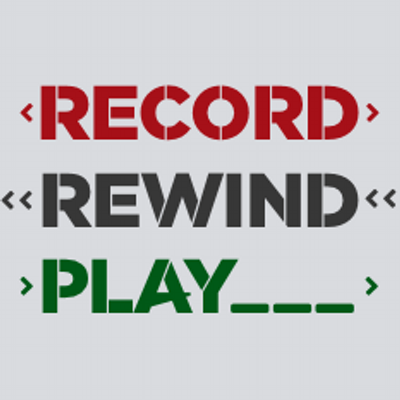 This song is set up nicely by that beautiful melody at the start, a lovely vocal line and harmonies. Could have done with the video getting straight into the song from the start, but that's just me.
I really enjoyed this track.  This style of folk/country is easy to listen to and the type of thing that's great to relax to or with friends having a few drinks and talking.  The music was very good but not terribly unique but that's okay.  I found the orchestral sound heading out the back end of the song beautiful.  The vocals were strong and I particularly enjoyed the harmonies.  Storytelling is an art and I like the story in this song.  Definitely worthy of airplay.

And the video is just sweet!  Well done!
Wow! I didn't expect THAT! Just when I wanted to click on "not for me" button, the song started getting better and better, and better... And I totally love it! The coherency between the melody and the vocal is beautiful, and I feel like instrumental parts are so well polished that it couldn't be any better. The video itself is not that stunning, but proper, and I definitely don't care about any imperfections when the tune is so extraordinary. I'm going to go now and listen to "Things To Talk About" couple more times! Thank you for creating this!
You nearly lost me on this one, due to the intro on this video. I know you should never judge a book by it's cover or a song by it's video for that matter, but unfortunately I couldn't help but judge. But as the saying suggest I was rather surprised and pleased with what I heard once you guys got playing. You've got a very very nice, feel good sound which I'm sure will have the ad agencies knocking at your door before too long. 

But yes without sounding and being totally critical this video does you guys no justice at all, I'd suggest pushing this track through the use of soundcloud or bandcamp, and dropping this completely so that people can appreciate your talent without being put off by this video. 
I like the song, but I'm a little confused. The song is not at all what I was expecting when the video started -- you guys in rock'n'roll stances against a black backdrop doesn't suggest this sort of gentle, mellow melody. I'm pretty confused by the kid, too -- cute, but why?

The song itself is a little too cheesy for me to post, but it's definitely something I would've listened to in high school or college, so I can definitely see there being an audience for you. Good luck! Keep at it!
This song is very nice, moreover I love the sound of the ukulele. It would be typically the kind of song I would listen to for a relaxation moment. The music stye isn't revolutionary but it works for me. The melody is well done and you have a nice voice as well. I would be curious to listen to your other songs. Your music video is cool. The idea for it is great.
The video is fun from the get-go; from the screeching cat sound to the single-kid audience -- it's clear that this is a group with personality. The fun-loving approach reminds me of the video for The National's "Sea of Love". When the music starts, with its ethereal ukulele/electric partnered progression, it's easy to get swept in. When the rhythm section kicks in around 01:20, the sound becomes even warmer and more inviting. The vocals are sweet and melodic, well-fit for the radio. Speaking of radio, you guys should be spreading this track around for airplay -- it's synonymous with a lot of the successful indie-folk material on radio today, from the wordless crooning around 02:10 to the pleasant chord progressions. The strings in the mid-section are a nice touch, too. The final minute, with its instrumental expansion, invites listeners even more to explore your group's sound -- as it's clearly capable of some eclectic workmanship. I'm interested in hearing more from the instrumental expansion that occurs during the finale alone. Although "Things to Talk About" is not breaking down any stylistic barriers, it's a very amiable track that should see ample radio play with the right marketing/PR plan. Look out for a feature on http://obscuresound.com and reach out to me at mike@obscuresound.com if you're interested in hearing details/success stories about my own digital PR servicing. Keep up the great work! -Mike