chasbo zelena
---
Recent Submissions
Filmed in Wuhan? How did you manage that? Great video, too. Nice effects. And where did you get the shark? At a Wuhan wet market? Brave.

Nice dirty blues here with your own spin on things to make it more modern. Good job. 

This should be able to find an audience with rock fans if you're diligent about promoting it through social media including TikTok. That platform has turned into a monster and you never, ever know what's going to go viral with it.

Meanwhile, maintain good relations with your fanbase by answering every comment you get on all your platforms. I'll do my best to spread the word with my network. I'll do some sharing which will be good for about 100,000 people.

Keep in touch.



I like various elements of this song - the verses have a decent build, and the production is pretty strong, and quite innovative overall! I wasn't mad keen on the video, but that's just personal taste. From a radio perspective, this might be one to pitch to tastemaker DJs like George Godfrey, John Kennedy and Jack Saunders. If you're UK based then it'd also be worth hitting up your local BBC Introducing presenter and programming team, so that they can consider the track for airplay, and so that they can have you in mind for any local live initiatives.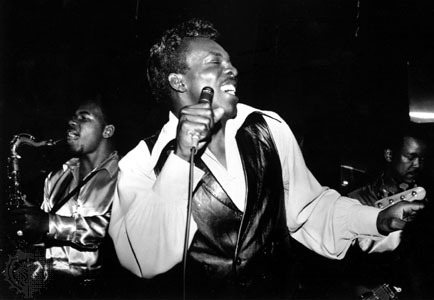 I absolutely love this. Crazy title but great vibe and amazing video! Truly fun and funny (though the head on the keyboard was a bit frightening!). If you put it up on Spotify, I'll happily share with my followers! Thanks for sending and keep up the great work.
Okay, I laughed. This is perfect for an attempt at going viral. Or maybe an anti-drinking spot. Not exactly radio friendly, but that was never the point, right?

I'm going to (a) play this for my hard-drinking friends; and (b) share this on my social media channels. Let's see if gets any traction.
Very creative video concept and fun song with some hazy psychedelic elements that matched the tone of the video but it seemed cut off at the end and a lot of the audio captured from the bar that was placed on top of the music was a bit distracting from the overall song. I would suggest including a short artist bio and links to hear more music in your Fluence description and on your YouTube page. Besides that, I would say keep making music videos for your songs as I think you're off to a great start!
Wow, that was...

1. Disorienting
2. Fun to watch, for sure!
3. Somewhat incoherent

I guess a little like being drunk!

The camera placement and red tint do a great job defining the style of the video, but putting the ambient sound up front puts the song itself into the background. The vocals feel buried already for such a narrative song.

And bottom line, I was expecting something I could sing along to, and now I feel cheated! In all seriousness, the chorus refrain doesn't repeat enough for me to know when and where it's coming. The guitar solo (essentially blank space) goes on far too long, when you could've reinforced the hook.

It's a great concept both for a song and video, but I think the execution could be improved upon. Regardless, it's not a good fit for my Depeche Mode loving following. Hopefully my comments can help you fine-tune!

A couple suggestions for future Fluence submissions:

1. Include the lyrics so we can follow along (I missed quite a few words).

2. Include a short, catchy description of the song or act that's easy to copy/paste for social media sharing. That way we don't have to strain our brain coming up with something clever, and you get to choose how you're presented to the world.
Love the video, very fun.  The sound effects in the song (especially the yelling around :45 -- which I love in the video! -- and then around 1:23 and 1:46 too) probably make it more suitable to watch the video than play on playlists and shows.   Love the whimsical musical tone of this overall though.  Ends fairly abruptly!  Thanks for your submission, rock on!  
I will listen to this about 7 or 8 times today. 

So smooth, such a sweet sound. The light fuzz of the guitar compliments the raspy vocals. Dare I say I'd love a little more fuzzzzz!? I'd be nit picking if I begged for that, because this song is awesome. Shades of Ozomalti.

Would love to have you guys on our platform. Please submit this song at www.boombox.fm/submit-your-song/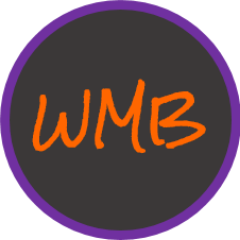 I really like the eclectic blues feel you have going here, and I believe you have sent something previously -  I really like this one. Shoot me a message or e-mail as to what is going on with you or a bio/background. I would be happy to share this track. Thanks! waaltmusic@gmail.com
Again, really like what you're doing here. Always sounds like there's a party going on in the recording. Digging that old time blues feel, but with some very interesting recording & sound bed going on. Now socially, as in presence online, that's where I still think we need some work. SoundCloud is a dead end, with no links to any other sites. There's no "hook" or way to get involved further. I like what I'm hearing, but can't go follow on Twitter or give you my email address to find out more. Get some basic social links on your profile, maybe even a website, a space you control, and give the listener a way to keep exploring. Connect the dots for em man.
Really enjoyed the listening the music. Right on tempo from the start of the play.Good use of instruments.The guitar tone was crisp .Nicely done.I think the mix of instruments matched well from the being to end of the music play.I liked the image used with music play its something different and fresh and made me to listen to the music when i first watched it.Over all quality is fine i think the quality of the track could be improved to give that smoothness effect (optional). Shared on twitter to promote your music.
Very original and cool tune. A jumbo of various musical styles that comes off as strikingly modern,
good sounds and performances, here. it's an interesting take on this old tune and I'm glad you kept so close to the original lyrics.
The rhythm guitar on the left wanders from left to center a bit and is sort of disconcerting.  I'd also like to hear the lead vocal right up the middle. 
Overall, the mix is a little too busy, but well done. I'd love to hear you strip this down, loose most of the percussion and give us more of a "two people playing together" sort of mix. 
That said, I'll probably spin it again and I can think of several friends who would love it. So, Props, keep at it and you'll have something ready for the mastered version, soon! 
Really loved this, even though it's a little out of my wheelhouse.  Great "live" feel to the track, and is it like... kind of a New Orleans type of thing? Whatever it is, I really loved listening to it.  Guitar tone/solo at 1:20 is perfect, and the dissonant notes a nice touch.  Keep doing what you're doing!
Thanks for the submission. I really digged it  and great guitar playing. Love the bluesy vibe. I checked out the video and really didn't like it. I didn't feel the overall visuals fit the vibe. 
This is great. I actually love your description, nice one. :-) The layers of sound/effects are great, digging the funky vibe, and the vocals are good. Well done. Now, from a "social media" perspective, add some links to your Soundcloud! Twitter, Facebook, Songkick, or even a blog of some sort. Digging this the most I can do is follow on SC, but no further interaction points. (I'm not an "SC person" particularly, but would have followed you on Twitter or checked out what was going on on Facebook, or even had a gander at Songkick dates.
Good tune. Solid rock song. Would love for the solos in the end to be a bit more distinct as they dual. Cool element, but they get a bit lost in the high end.
Okay, well at first I was hesitant to even take a listen because my first impression of this was "I wrote this one after being woken up by the police with my trousers round my ankles, unconscious on a railway line. At that time I knew it was time to stop. Stop being lame, go back to the pub and right a song" and...that really isn't a good first impression. Why would I click play after reading that, really? Should I take you seriously? Sell yourself. Make your first impression count.

So, after I clicked play, I thought: okay, this is fine. It has a lot of potential. I can see you adding some country flair to it and becoming a nice novelty tune on alternative country radio or something. Could be a good film song as well. It just needs better production, better recording, and better performance. Good effort, push it further. 
The song track is very nice. I loved the guitar vocals and singer-guitarist plays. When i heard it i felt the emotion of the song is build up after 0.40 second in the song . The singer has a medium-pitched voice.I liked the where song refers to. I could hear background note at starting at 1.12 to 1.18 and i think is something you did liked and could go on with the track. The track has a slow tempo at end of the song i hope that suits the track too. Overall the track is super-interesting .
Love it!  folksy, gospel, southern rock with some funk.  started a little slow, but love how you mixed the different sounds in.  vocals sound great but a little soft.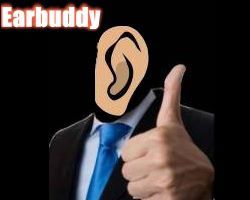 Old school blues with modern touches.  I could hear this in a bar or in an iPod commercial, meaning it fits and works for both.  Skuzzy, barstool shakin' fun.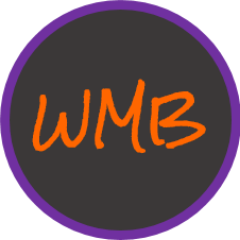 I grew up on a lot of blues/rock so I have an appreciation for this for sure. I really like the elements added in for something a little different. I feel that if you had a little more rock in there, kind of like what Benjamin Booker or Gary Clark, Jr are doing right now there would be enough crossover to get some non blues lovers to cover this and share or some bloggers that are cool with the alternative blues/rock trend. If you want to stay in blues in general which I feel is a great genre that doesn't get enough talent recognition, it's worth a try to send off to sirius xm bluesville channel or find some bloggers who concentrate on blues. Good Luck and thanks for sharing! 
Wicked Slide work throughout the song. The beat of the drums goes nicely with the guitar as well.