BEN TILLMAN
---
Recent Submissions
Hockey Dad's "I Need a Woman" is a charmer, with an effervescent surf-rock and garage-rock blend that produces sunny-filled hooks at most turns. Accompanied by a music video with a home-video quality reminiscent of the '90s, I enjoyed - in similarly vintage form - how "I Need a Woman" structurally recalls vintage power-pop in the form of Teenage Fanclub with sonorous verses and a crunchy, fairly play-it-safe chorus. The vocals, with their youthful airiness, reminds me of The Walkmen's Hamilton Leithauser -- a group whose stylistic arsenal doesn't seem too far from Hockey Dad's. A nice songwriting decision, the little acoustic bridge that starts at 03:17 is a nice mix-it-up maneuver that leads nicely to the concluding plea: "don't make me cry / I need a woman in my life." This is a very solid surf-rock/garage-rock semi-ballad that shows yearning on a sunny seashore. Recommended! Look out for a feature on http://obscuresound.com in the near future, and reach out to me at mike@obscuresound.com if interested in digital PR servicing.
Actually pretty amazing. Very solid track, the video really fits with the sound as well.
This is good and quality all around. I like the rough, retro, real feel of it all. The only critique is the shakiness of the video. Just a bit of the video looks too deliberate. The flashes where you "turn it on" and look into the camera to sing, like on the beach, are good and work well. That last shot is awesome. The song is great. I'd love to see it live. Hit me up when you're in the Bay Area performing.
This is the kind of song I like to listen during summer time. It makes me think about holidays.  The melody stay easily in mind. Nice song and video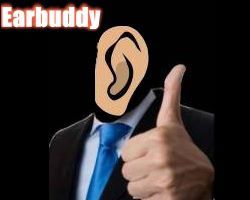 I'm a fan of VHS style videos and this one serves as a little introduction to the band and their city, which I'm guessing has a major influence on their surf rock sound.  It's quite enjoyable pop fun that both lovers of mainstream alt and indie rock can get into.
Nice song and great video.  Reminded me of my home town and just hanging out with my friends.  Like the homevideo look ... well done!
vocals need to be worked on in the mixing stage a little bit better. They are hidden for the most part behind the guitars and drums. 
Thanks for sharing this. You guys captured the longing sunshine, wantonness, and driving search that is life without her.

The vocals are deeply striking with well-done reverb levels. I would even go so far as to say the level could be raised for the verse sections leading up to "Don't make me cry" at 2:51. The guitar has the right timbre - I'd just like to hear the vocals even more present.

I think Robert Duffy (https://fluence.io/robert-duffy), Joe Sparrow (https://fluence.io/joe-sparrow), and Eric Dnaton (https://fluence.io/erdanton) would really like your sound.

Perfectly slowed ending with the determined walk to submersion; fits the message exactly : )

Cheers,
Alan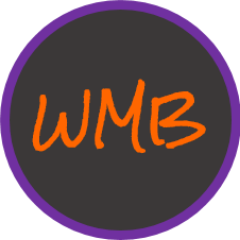 I dig this. I love me some surf rock. The video is cool, this is a nice summery feel good track. Vocals and overall sound are spot on for the genre.  Even with the four minute track I don't feel it's too long. Checked out your band camp - Dreamin' is a nice EP! This is definitely share worthy. 
Thanks for sending this. It's rad. Really like it. Definitely hit me up when you have a full-length. For now, fire the single over to robert@drownedinsound.com who looks after our singles column. I've also sent it to my friend Eve from the NME.