Ari Herstand
Title

Singer/Songwriter

Bio

"I discovered what it truly means to be an artist during this process. It takes losing a bit of reality, but gaining the deepest understanding of who I am and what I have to offer to the world, but more importantly to those I love." - Ari Herstand discussing recording his new album Brave Enough

Most people now know Ari Herstand as the guy who helped them fly with their instruments. His Carry Your Instrument On The Plane... It's The LAW blog post went viral and has been viewed over 300,000 times with over 40,000 Facebook Likes. In just under two years, Herstand's music business advice blog, Ari's Take, has been nominated by the LA Weekly as the best music blog in Los Angeles and has become a go to resource for DIY (Do It Yourself) musicians. Herstand started the blog to help musicians from his own experiences managing his music career. "Before the blog, I was getting so many questions from other DIY musicians on how to get their bands off the ground and I tried to reply to everyone. It got to a point where I just didn't have time to respond to everyone anymore, so I started Ari's Take and just started pointing people there," he explains.

Herstand has played over 600 shows, toured with the Milk Carton Kids and Ron Pope and has opened for Ben Folds, Cake, Matt Nathanson, Joshua Radin, Eric Hutchinson and others. He's had countless songs placed on TV shows and charted in the top ten on iTunes - all as a DIY musician. As an actor, he has co-starred in TV shows like 2 Broke Girls, The Fosters, Sam & Cat and Touch. 

"January 15th, 2008 was the greatest day of my life," he exclaims. "It was the day I quit Starbucks and officially became a full-time musician." Living in Minneapolis, he had been cutting his performance chops in a town where it seemed every musician had about one degree of separation from Prince. "It was very intimidating," Herstand admits. "Any night I wasn't performing a show I tried to get out and see a show. For awhile, I was out 4-5 nights a week seeing local Minneapolis music." 

Herstand quickly rose to prominence in Minneapolis, consistently filling the 800 capacity Varsity Theater. As a student at the University of Minnesota (for just 1 year), he played the college cafes, bars and clubs and built his following on campus. With 40,000 undergraduates, it wasn't a bad market to target. Word spread about Herstand's popularity on campus and he got a call from a college booking agency. "The funny thing is, I submitted to this agency a couple times, but never could get a response. Then one day I got a call from the president, with a voice that rivaled Barry White's, and he asked if I could play a gig at a university in St. Paul for $1,000. I thought it was a prank. He assured me it was for real. I played the gig and "Barry White Jr." was there and offered me a spot on his roster. He never actually received my submissions."

Herstand started playing colleges all over the Midwest. He showcased at the National Association of Campus Activities (NACA) Northern Plains region, in the Spring of 2008 and booked 50 shows on the spot. A NACA record. 

That year, he also opened for Ben Folds, played (and booked) a stage at the "World's Largest Music Festival" Summerfest in Milwaukee, released his Whispering Endearments record and self-booked his first couple tours to the coasts and back. 

He continued to tour the Midwest and his regional club turnouts kept growing. Soon he was playing packed rooms in a 5 state region. His Minneapolis local shows were always a welcomed return and the Varsity Theater remained his home. 

Herstand always toured solo accompanied by his loop station- incorporating the acoustic guitar, keys, trumpet, percussion, beat boxing and vocals. "I started looping because I was bored with the singer/songwriter format. One of the first concerts I went to was the Dave Matthews Band at Alpine Valley. I was mesmerized by all of the intricate elements they incorporated." 

After nearly three non-stop years on the road, Herstand needed a change. "I think it was loading into the Varsity in February during a blizzard that I officially made up my mind. No more winter," he remembers. 

The song "Minnie and Me" on the new album, Brave Enough, is about falling out of love with Minneapolis. 

Herstand moved to Los Angeles in the Summer of 2010 to begin the next phase of his artistic journey (and get away from the cold).

He quickly found a home at the popular Hollywood music venue, The Hotel Cafe.

He continued touring extensively, but after returning from an extended run in the summer of 2012, he realized he needed to take some time off the road and explore what LA had to offer. On a whim, he sent out head shots to acting agents. He hadn't actually acted since he played Peter in Jesus Christ Superstar in a Madison, Wisconsin community theater production the summer after high school. The day after the head shots went out, he got 7 calls. He took some meetings and signed with an agent. So far he has starred in a film by Fox-Japan (out late 2014) and has co-starred on 2 Broke Girls, Touch, Sam & Cat, The Fosters and Fiat commercial. 

Herstand grew up in Wisconsin. He went to elementary school in Shorewood (a suburb of Milwaukee) and his family moved to Madison just before 7th grade. The son of a social worker and a guidance counselor, Herstand has always had a strong social justice sense. His song "Who's Deciding" off of his debut, 2005 release, Baby Eyes, and "Do Ask Do Tell" off of his 2010 release, Clean Up EP, promotes LGBT equality - an issue Herstand feels very strongly about. 

His high school ska/funk/rock band, Jahaziwoga… don't ask, was a two-time battle of the bands winner at his high school's contest (the other 2 bands were pissed). Herstand played trumpet and was the lead skanker. He picked up guitar his freshman year. He remembers, "The lead singer of our band played guitar and sang a song at a party and my girlfriend swooned a little too hard. I knew I had to learn guitar." 

The rest, as they say, is history.

After a successful $13,544 Kickstarter campaign Herstand went back into the studio in the Spring of 2012 to record his latest album, Brave Enough. He returned to Minnesota to work with long time engineer/producer/friend Paul Marino. Marino arranged for Herstand's "favorite drummer on the planet," Dave King (The Bad Plus), to play drums on the record - along with many other world class musicians. 

The record is about moving to a new city with an old love. Herstand wrote the optimistic "San Vicente Blvd" after his first visit to Los Angeles: "I had left Minneapolis when it was negative 5 and snowing. I arrived in LA and it was 80 degrees and sunny. I thought, yeah, this is gonna be ok." 

The album explores the trials of temptation, life on the road and the pain only true love can produce. 

"I grew spiritually and emotionally through this process and came out not necessarily stronger, but more compassionate with an understanding of what truly is the most important element of life: love. Love is what continued to fuel me even in the darkest moments of this journey and love is what continues to inspire me as a musician; as an artist."

Website

Location

Los Angeles
---
Recent Submissions
Really good opening instrumentation and groove which continues throughout the song.  Cool voice and I like the overall movement of the song.  It's different and catchy.  Lead singer has a great vocal and I like the chorus and lyrics. Vocalist almost raps the lyrics throughout his verses.  Song could be really good for music supervisors!  Has a cinematic feel to it.
Ari, you clearly have an inate understanding of groove, hooks, melody and lyrics - all the elements required to wriggle into eardrums. What I find frustrating about this song though is the massive switches in style and tempo between the verses and chorus. You have a great groove going in the verse - why burst the bubble by forcing the listener to flick out of the great place you've brought them to?
I'd love to hear a version of this which maintained the feel of the verses all the way through.
Genre is just a detail as far as I'm concerned, a consequence of influence and timing that doesn't affect the dna of a great song. I was in an uber last night and the driver played a house remix of Gnarls Barkley's Crazy. It totally worked and made me even more appreciative of how great a song it is.
If Dylan was starting from scratch today what beats and sounds would he be using to bring his songs to the biggest audience possible?
You are a great song-writer with a great voice who knows how to use online media to the max. I think that tweaking the sounds you use to transport your lyrics could yield amazing results.
All the best wishes, Donal 
Um, where have you been hiding?! This is so damn catchy! I'm digging everything about this track- it's a hybrid of Five for Fighting and Phoenix. I am going to be featuring you on my show this Thursday (yes, on Thanksgiving). Follow me on my listed social media platforms and lets get you some on air play and exposure! I would love to hear more from you!
This track has a cool alt-rock '90s vibe going on. It also kind of reminds me of Citizen Cope mixed with Five For Fighting to some degree. It's definitely a catchy song and I could hear it getting air-play on the radio. You're a talented vocalist. I'm definitely interested to hear more of your work. 
I absolutely love the pickup in this track. The chorus is exciting and catches your attention as it pulses by. Everything about this track is interesting and stimulating. The singer's voice matches also perfectly with the tempo of the music creating a hypnotizing hook.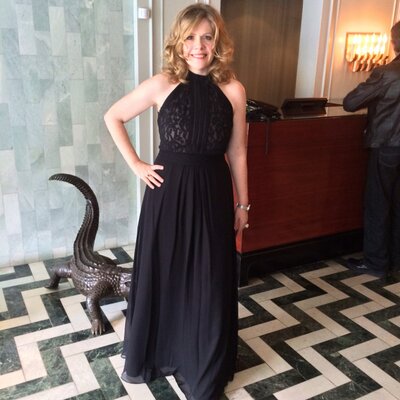 I like the urgent tone of the vocals. Very driving. The chorus is great. Last minute of song is the best. 
Thought this was a really well done single, catchy hook and a good amount of time has been spent on the production to get it well and truly stuck in my head. I think it often feels a little over cooked and polished, this may not work against you at the end of the day though as radio and sync generally prefer this to being too lo-fi. For me I would engage a lot more if it sounded a bit more raw and with a bit more live energy. More of a Cold War Kids rather than Maroon Five.


There's a lovely feeling to the song, much jazzier than your standard pop song. The basslines are brilliant throughout the verses and I was pleasantly surprised by the chorus as I wasn't expecting something so pumped up.

Would like to hear a bit more of a melody in the voice throughout the verses, I see what you're going for and it does work but personally I'd just like a bit more variation. Love the contributions of the various instruments, the muted guitar parts are cracking and your voice suits the style well.

As much as the dead stop works, I'd love to hear it end with the resolution, the piano seems to linger slightly too long. A great track though, solid effort!
Catchy, rhythmic, well crafted pop rock tune with great energy.   Lyrics have just enough charm to keep me coming back to try to figure them out.  Great production values make it easy to turn it up loud.  I'll definitely include on my next 'new music' radio show, please get in touch directly andrea@aspenbeat.com to send mp3.  Thanks for your submission, good luck with your music!

Starts off strong, first few seconds pulled me right in. Then the vocals kicked in, the style/delivery is fun and the chorus is not only powerful but delightful. Not only complaint: the song ended too song. I want more!