Benjamin Todd
Title

http://t.co/H7cOYHZjsu is a Music Filter for Indie, Alternative Pop & Electro. Discover Faster & Get Paid for Your Music Discoveries.

Website

Location

Los Angeles, CA
---
Recent Submissions
Really catchy! Lots of energy, the artwork really matches the personality of the song, and it grabs you right away. Really like this!
Great pop voice reminiscent of rock, R&B, punk females of today.  By mixing all those genres at once, Kissy presents a mixture of sensible moments and brings along lyrics that testify her ability to sing her heart out. 
Quality production. It is in the pop vein but may be better served on alternative type stations and playlists. The "Electric Dreams" repeated chorus definitely sticks in the head. The off-kilter sounds and vocals add to the flavor of an original song. 
This and the other tracks I've been reviewing have much in common -- excellent production, performance, arrangement.  Liking what you all are creating here!  But I'm looking for something that really stands out to my ears, and maybe its just because my Bose headphones got stolen form my rental car last week and I have to listen through desktop speakers right now, but the tracks are not quite emotionally reaching me.  This track is similar in sound to the others, and its awesomely produced, but there isn't a hook in it that leaves me wanting to repeat it over and over again.  

Wow, thanks for bringing WeAreTheGuard.com to my attention too!  Will check it out further.
Thanks for your submission, good luck with your music!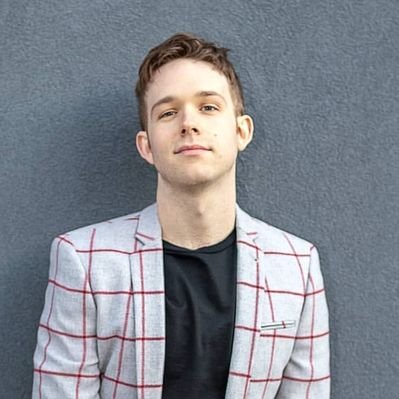 Loved this! So well done! From the songwriting to the delivery to the production, this was excellent, and I don't have any suggestions as to how to make this better. Great job!
Pleasantly surprised by this! I wasn't sure what to expect with the artwork and artist name (both seemed to indicate different things to me) but the music is right up my alley. Lots of energy, super catchy. It does feel a little long (I think around the 3.5 minute part is when I started to feel like it should be wrapping up), but that's really the only constructive piece of criticism I have. Great song! 
Great cover artwork. The sound is reminiscent of sweet sounds from mixtures of youngster bands and complimentary female vocals that echo through smart electronics and rememarable percussion that keeps the flow of the song striving and moving along. 
Can definitely feel the positivity on this one. Great pop songwriting. Catchy and bubbly.
Thank you for your submission, Databoy. MAJOR mainstream appeal. Easy to listen to vocal performances, well produced and mixed. Catchy. Great art. This could/should do well on Spotify or radio or really anywhere. It certainly isn't groundbreaking or unique, but it fits into the current sonic landscape and is easily digestible. Not a fit on DJBooth, though. Too poppy.
Lots to like here!  Great dance/club track and I'd suggest pitching directly to DJ's and others that can help you get coverage for the track there.  We sometimes feature dance/club music, but don't quite have a place for this one. We're not a big fan of the overdrive beat that in our speakers at least overrides everything else.   But we appreciate the production, the arrangement, the performance, and the energy of it.  Love the lyric, "All I know is to wake up and sing all my worries away...."   Thanks for your submission, good luck with your music.
Great pop song very well done! Immediately went to Spotify to listen to all the songs by Denm. Will definitely add his music to some of my playlists!
DENM, thank you for your submission. This was very catchy, easy on the ears, solid production, good mix, replayable. I also love the art, it's original, it's bright, it stands out. While I'm a fan, personally, this isn't an ideal fit for DJBooth. That said, I'd be happy to share this with some colleagues. Best of luck.
Lots to like here, love the opening vocals and sound.  Love the 'bless your heart' chorus as well.  But I don't resonate with the 'you don't know what you're missing' theme, so the song doesn't quite emotionally work for me as much as I'd like it to, so I'm sorry it is a pass this time.  But I recognize the talent, the production and the songwriting, all very well done.  Thanks for your submission!  
I've been on Fluence for quite some time now, and every now and then I receive tracks to review that stand out. Yours is one of them. This track is a great mash of electro, pop, and a tinge of R&B, all rolled into three minutes of easy listenability—one that is destined to receive heavy airplay under the right circumstances. I hope you continue honing your craft so you'd find that one thing that would differentiate you from the rest in order for you to create a signature sound that is truly your own. Good luck!

Best,
Ju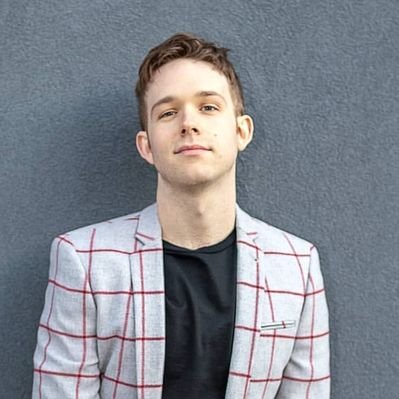 This is honestly one of the best songs I've been sent on this platform. I have nothing to say about how you could better this!
Hello, Butter! Became a big fan of Ariel Pink during his Haunted Graffiti days, and it's refreshing to hear your take on this gem off "The Doldrums" album. This one made me feel nostalgic, and it's interesting how you retained certain lo-fi elements of the original while making it your own. Overall, it's a good effort.

Best of luck,
Ju
I love this! I hear a lot of Lorde influence in this. It's light, airy, and yet so full of deep emotion and substance. It's hard not to get caught up in it. Very beautiful.
I love this song and want to add it to some of my Spotify playlists! Look forward to hearing more.
Very intoxicating sound.  I love your "funeral pop" genre description.  This is perfect for movie soundtracks.  Look for syncs.  
The rises and falls of the song keep the listener intuned even with the hypnotic trance-like beat.  
Good stuff
Thank you for your submission, MXMS. To begin with, it's imperative that I inform you this is not DJBooth material. With that said, your vocal is very calming, under headphones the listen, from start to finish, was pleasant on the ears, the mind, the body and soul. I would play this while relaxing, while getting a massage or if I knew I needed to relax and I was too pent up with stress. The song runs a little long for my liking at a hair over 5 minutes. I would shave it down a little. Then again, for the mood you created, it doesn't not work as a longer track. Your "funeral pop" tag is quite interesting because, while overcast in tone, your vocal wasn't bright enough to really enter the mainstream pop scene. You have that ability, clearly, but this particular selection didn't showcase that attribute. I wish you the best!
Really well produced but quite dark in tone and lyrics, so not quite our style.  Some unexpected turns melodically that we'd probably really embrace ultimately!  Reminds us of Enja in some ways with the theatrical production values.  So much to love here, such a beautiful sound vocally and musically, but we're just not resonating with the lyrics and tone of darkness at the moment.  But its an amazing track!  Hope that's helpful, thanks for your submission, good luck with the art and craft of your music!