Ricardo Temporao
---
Recent Submissions
Such a psychedelic opening and when the vocals arrive they just add to the sweet easy feeling that today is for you and me and nobody else is going to change that. It is a boon for those into their vintage sounds and the harmonies don't do anything to jettison from 'Hunger Stays' 60's base. So short and sweet and by the mid-section I was convinced that we were listening to lost classic, it has worked its magic and I was lost in its multi-coloured vapour trail. An album of the stuff could be quite the treat. 
Like your description of "an electronic new wave version of Steve Miller".  I'd like to find a place for this on playlists and shows, please send a high quality mp3 to me at andrea@aspenbeat.com with 'FLUENCE REQUEST - ARTIST NAME - TRACK TITLE' in the subject of the email.  Its still a bit bass heavy sounding, so may not play well, I'd recommend looking at further mixing/mastering.  But well done in so many ways.  Thanks for your submission!
This is terrific! Love the keyboard sound. Retro yet...not. I found myself humming along about 1:20 into the song. Great production, top-notch performance. No critiques from me. 

So now what? Are you signed? Do you have a radio plugger? What's your social media strategy? Are you making friends with bloggers? Are you on Spotify/Apple Music/all the other streaming services? Do you have a plan for turning early fans into evangelists?

I'll give you some love through my social media circles. That'll be good for about 100,000 people. Nice job. Keep it up.
Digging this one more than the past tunes, which I loved too!

This is a well-balanced track of savory rock flavors that make you feel good from beginning to end. 
Excellent and powerful video and track, so very well done.  A little bass heavy on our Bose headphones so that we can't turn it up as much as we'd like.  It's got dark undertones that aren't quite a fit for what we're looking for at the moment, but its compelling in more ways than one.  Tells the story really well.  Love the ending!  Suggest you put your social media and streaming links in your Soundcloud description so fans can find out more about you if they want to, and also spend some time on social media with it, maybe posting snippets of it with tags to get more attention for it.   Wish we could do more to be helpful, thanks for your submission, good luck with your music!
The pulsing percussion and synth wables reminds me - in terms of atmosphere - of Swedish group The Knife, though the vocals pack an anthemic presence more in the vein of Depeche Mode. It makes for an interesting rock/electronic sound, complemented well by the ghostly synth pads during the hook first introduced around the one-minute mark. Cool serene synth arps around the 01:30 mark as well. It shows enough diversity, tonally and structurally, to hook me throughout and keep things interesting. The track is a nice hybrid of Depeche Mode-like synth moodiness and Muse-like anthemic appeal. Good stuff -- I'll look to posting on Obscure Sound in the near future. Also feel free to reach out to me at mike@obscuresound.com if interested in rates/success stories regarding my PR services. Thanks for the submission! -Mike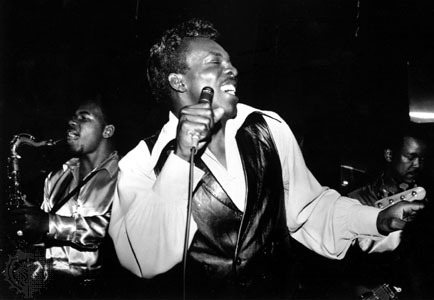 This is a fun track with a cool video. Both video and song are nicely produced, edgy and grab your attention. Definitely can hear the Bowie influence. Nice job and I'm happy to share with my followers and on my year-end playlist.
Another stellar track. Brutus Begins never disappoints. Like a story-driven filmmaker, each new release keeps impressing me more. Add to that the intellectually provocative themes  of the video, and the intrigue has reached new heights. Terrific work!
This is pretty cool. I love the visuals--very creative and professional looking. The song itself is well-produced (I listened to it with and without the video). Given how well bands like Phantogram are doing right now, this fits in very well. I also hear elements of Pink Floyd in the mix. Never a bad thing...  The only criticism I have is I wish the song had a more definitive ending. As it stands, it just kind of...stops.

Time to get promoting it.

Do you have a radio plugger working on your behalf? You need someone to push this to music directors and speciality shows on both commercial and campus radio stations. And think about submitting it to music supervisors for use in TV and movies. 

I'll give this some Facebook and Twitter love. That's good for about 100,000 impressions.
Wow, this promises to be dark!

The groove reminds me of Goldfrapp, and the guitar of Flock of Seagulls "I Ran"

That blood red forest looks amazing. In a haunting sort of way!

Stellar production and performance, a very catchy song, and an eye-catching video. I think you've got a winner here!

I'm not quite sure how to introduce it, but I'm happy to share it with my following on Twitter! Thanks for sharing it with me.

A couple suggestions for future Fluence submissions:

1. Include the lyrics so we can follow along (I understood them just fine, but wasn't always focused on them)

2. Include a short, catchy description of the song or act that's easy to copy/paste for social media sharing. That way we don't have to strain our brain coming up with something clever, and you get to choose how you're presented to the world.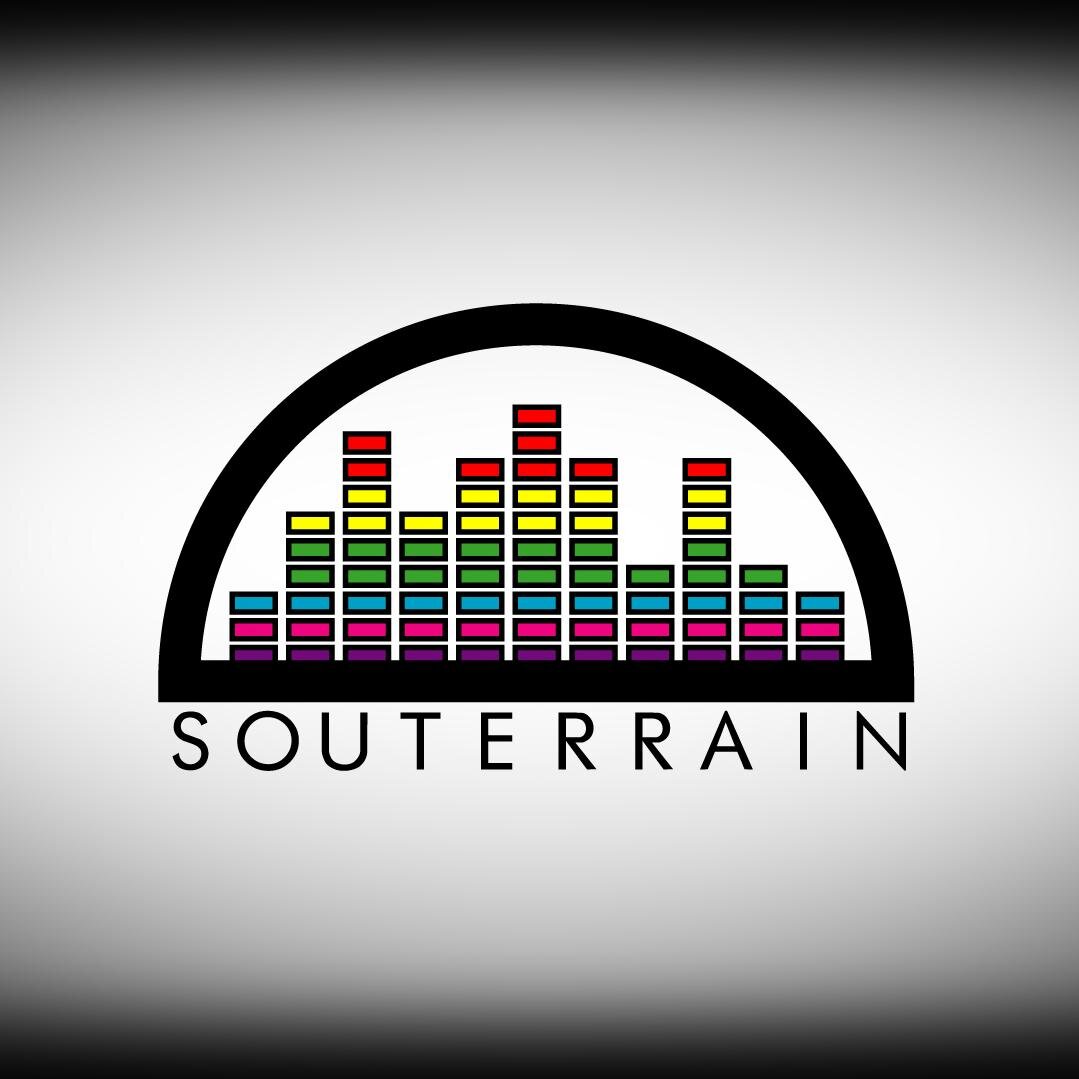 Quite an intense set up to the piece which fills the listener with prepped energy which we were eventually able to release around the minute mark with one strong BLAM and a crash. It's a really interesting track actually which bubbles along nicely and at moments allows the listener to smash some airdrums / pillows / bubbles or whatever else is in the vicinity.  Having a second listen the lyrics are simple to lock in the mind but we only get the chorus twice around, i think to emphasise that kiss slow part, you could possibly hammer it home towards the end rather than have the instrumental play us out, just my opinion but it seems to have quite a tame ending after you've built us up. Its quite consistent all the way through and from this piece we don't really gauge the spectrum of band, some stretching vocals and the odd fill would have been lovely but a cool track and off to listen to some more. Many thanks for sharing. C
It's not bad but I don't think anyone is waiting for a very 80s song - that needed to happen 40 years ago. I think you need to add some 'pop' to the song, give it something more contemporary, take it out of that brooding atmospherical sound. M83 is a good example of that, he's great at building soundscapes that have a pop tendency to them without losing the overall epic feeling. Right now, in this state, it disappears in the background pretty quickly. There's no real recognizable chorus, there's no real 'wow' moment either. The basic production beat also runs through the entire song which makes the song very repetitive overall.
I knew I'd love this just from the opening bass notes. The vocal is so cool and distinctive, especially against the stark backdrop. I love how they tuck into the mix instead of sitting on top of it. The harmonies are particularly tasty!

It looks like you're not on SoundCloud! You should fix that. I'd totally repost the song. I strongly believe every artist should at least be on Facebook, Twitter, SoundCloud, YouTube, and Instagram with at least a token presence.

The last minute of the song drags a bit. I expected something else to come, until I saw how little time was left. But hey, I can live with that! Now I know what to expect.

I'll definitely share this with my following on Twitter! Thanks for sharing it with me.

A suggestion for future Fluence submissions:

Include a short, catchy description of the song or act that's easy to copy/paste for social media sharing. That way we don't have to strain our brain coming up with something clever, and you get to choose how you're presented to the world.
Lovely EDM/Rock tune in the style of Purity Ring and The History Of Panic. Not too fast paced or over-tempo based, like many emerging artists do in this style. Nice production on mixing synth and guitars with drums in a balanced way. This track works well with a variety of styles, giving you some excellent radio options. Message me for more on that. This song would be a great fit for The Appetizer Radio Show. I hope there's a full album with this one and I look forward to hearing it.
Based on how the song began, it turned into something unexpected. The major key of the vocals was something of a surprise--not that this is a bad thing, of course. The nature of the opening keyboard pulse led me to believe that something else was coming.

Interesting idea, mating elements of semi-industrial with what could be described as an indie-rock vocal. Sounds fresh.

That being said, I'd be interested what a hot producer might suggest for the arrangement. More bottom end? A bigger/more complex drum sound? A few more layered keyboards? Hard to say, but I can't help thinking that the song needs something more in its production when compared to hits by Banners, Big Data/Joywave and others.

Time to start seeding this to various blogs to see what other kinds of opinions you might get. And if you have the funds, it might be an idea to create a lyric video for YouTube. 
Brutus Begins return with the smoldering "Love & War," a four-minute electro-pop epic if ever there was one. Driven by little more than stabbing synths and propulsive beats, and rounded out by some reverb-heavy electric guitar in the chorus, the band create an entire sonic universe out of such disparate elements. Things gets more dynamic in the second verse, introducing a variety of new synth sounds while staying true to the core melody. Vocally, this song is delivered with an impassioned lead vocal that compels the listener to keep listening until the song's conclusion, at which point the guitar part has overwhelmed the synth section as the primary melodic driving force.
Found myself turning it up from the first beat, instantly nodding my head to it. 
Wish I could hear the lyrics better, but that's just my personal taste, I love lyrics. The vocals do fit very well within the greater framework of the song, and sound like another instrument, adding melodic and rhythmic structure.
Overall I don't have any suggestions, I think it's a well produced song and an enjoyable listening experience.
Bear in mind that this is not a genre I'm particularly knowledgeable about, so this is really just my feeling about it :).
Happy to give it a share, thanks and I wish you the best with it!
Warmly
Nate
Goldfrapp meets Nitzer Ebb - love it!

It's hard to make out the lyrics, and they are good lyrics, but I actually still kinda like them buried. It makes the beat feel more powerful.

The quiet break before the chorus is unconventional and awesome. And after. Typically you'd want to keep things moving but again, I appreciate it even if it's "wrong."

A couple suggestions for future Fluence submissions:

1. Include the lyrics so we can follow along (I found them on SoundCloud!).

2. Include a short, catchy description of the song or act that's easy to copy/paste for social media sharing. That way we don't have to strain our brain coming up with something clever, and you get to choose how you're presented to the world

Anyway, great stuff. I know my followers will love it too! I already reposted on SoundCloud, and I'll tweet it out this week.
Love the build-up. Very much in line with what's happening in some areas of alt-rock today. Good production in almost a Pink Floyd-ish way (especially with the chord changes). 

It's so Floyd-ish that I was expecting a bigger increase in tension and intensity around the 2:30 mark that would carry through the rest of the song. That, however, is me wearing my producer's hat. If I'd been in charge of the session, that's what I would have suggested: a greater emotional build-up and release.

The ending does need work. The song just sort of...ends. There's no strong conclusion to what's otherwise a very promising song. Again, this is the domain of an outside producer, someone who can listen with a fresh set of ears.

Good job, though, and I will post it on my website. What's your next step? A re-recording? A remix? A radio plugger?
First of all, I really like the production. Good mastering for the intro. It rumbled my office speakers. I like that. 

I honestly can't imagine why this couldn't be some kind of current alt-rock hit--at least from an aesthetic or sonic point of view. The challenge now is to get enough people to hear it so that it reaches critical mass. Who are you pitching it to? Do you have a radio plugger? Have you made friends with DJs at influential alt-rock and campus stations? What's your social media strategy? What else is in the pipeline?

If you can send me an embeddable/email-able link, I can maybe forward it to some people who might be interested.
On "Never Fade" by Brutus Begins, the band lays down five minutes of brooding, introspective indie rock that borrows heavily from bands like Death Can For Cutie, while at the same time carving out a sound that is all their own. Some heavy synth bass in the second verse and serene split male/female vocal harmonizing elevate the song to an entirely new level, and as the synth lead into the third verse is inspired to say the least. There's nothing overly complex going on here musically, yet "Never Fade" is deceptively dense in its layers of musical intricacy. And therein lies the genius of Brutus Begins: they aren't trying to come across as virtuoso players, and yet the sum total of the entire musical arrangement is exactly that. Clever synth hooks abound, burrowing their way deep inside the listener's head for a permanent hibernation that will no doubt outlast the Winter of 2016!
Great alternative pop rock vibe, well done.  Love your reference to Tame Impala in your 'Description', they are a favorite.  Send a high quality mp3 to me at andrea@aspenbeat.com and I'll give it a play on shows and playlists.  Could be a little long for radio,so might want to create a shorter 'radio mix'.  Also keep working on the music/instrumentation/mix to deepen it even more.  Great sound, love the harmonies toward the end.  Thanks for your submission, good luck with your music!
Do you guys like Death Cab For Cutie? Because this song reminds me a lot of them, but with less synths and more guitars instead. Let's say early DCFC. It has that same "college vibe", interesting lyrics and I have to say it's very well produced.  It has everything for being blogged and then listened around the world. So my advice is to invest in a good PR service if you can or arm yourself with patience, dig into HypeMachine all the blogs you think will like your sound and write to them a direct email, with basic infos and a Soundcloud link. Your music is good, it just needs a push. I'm sharing this through our social pages, thank you for the submission and good luck for your future.
Brutus Begins don't appear to care how other bands sound or what this hour's zeitgest is because they are led from their own internal machinations. Now that is refreshing, despite a production that might be a little away from pristine, and something to be cherished in an increasingly homogeneous music world. 'Never Fade' is calm, cool and collected and chooses the right moments to burst forth with incandescent melody and ever so lovely chorus. That it sustains itself for almost 5 minutes just illustrates the confidence this band possess. Pretty exciting all told, a band with oodles of potential that will likely unveil a canon of winning numbers before too long. 
I like it! It reminds me of a low-key Silversun Pickups (a good thing, trust me) with touches of Death Cab and Tame Impala. 

My only concern is with the length. Is there a way to shave 30-45 seconds off? Knowing radio programmers as I do (I am one!), song length can be an important determining factor on whether a song makes it through a music meeting. Providing a radio edit option a well as this full-length version is common practice.

The other thing I'd seriously consider is hiring a radio plugger to get your song started on speciality/new release shows that many alt-rock stations run in the evening and weekends. I can recommend a few if you'd like. 

The other thing you should consider is a publicist who can bombard bloggers and music writers/reviewers with press releases. All you need is a few nibbles to get tration.


Recalls the indie pop stylings of fellow Canadians Mother Mother. The verses are catchy, the chorus is not quite as memorable. Great acoustic guitar riff around the 1:30 mark. Interplay between male and female vocals highly entertaining and effective in the song's second half. The purely instrumental outro is easily the strongest and most enduring parts of this song.
Toronto's Skinny Bitches have done it again... beautiful male/female vocal harmonizing in the intro. A driving rhythm section and off-kilter angular guitars recall Bloc Party at their finest. Fantastic vocal range from both singers, truly incredible to hearing the male vocalist singing the higher parts. Nice use of piano in the bridge, awash in a sea of guitar distortion.  Twisted and beautiful all at the same time.
The band name Skinny Bitches threw me a little bit.  I expected a punk song, lol.  Nice melody, chorus may be repeated a tad too much. I feel like the song is building up but never really hits that needed crescendo.  You are on the right track though.  Keep writing.
When I listen to some part of your song, I couldn't explain you why, but it has made me think about Sarah Bettens' music style. This song is catchy and we can easily have it in mind. There is one thing that bothers me in your song, it's the kind of break with battery and guitars between parts of verses. Apart from that, your song is really enjoyable to listen to. I like the association of your two voices, it brings something very interesting to your music. I've listened to some of your other songs on soundcloud. Your music style is varied and it brings a touch of freshness in the current musical landscape, that's enjoyable !
Nice one. I find the vocals really interesting, the melody line is good, also that Fleetwood Mac influence is what I can clearly hear and what I love in "Did We Dance The Night"! However, some parts of the track may sound a little bit too harsh and/or aggressive, obscuring the delicate vocal, I'd also work on making the overall sound more smooth - but it doesn't change the fact that I like this tune just as it is right now! 
I ran across this band a couple of weeks back and quite liked them.  Nice, smooth indie pop with just the enough of edge in the guitars.  

A thought:  around the 2 minute mark, the guitar groove cuts out to a quieter bit. What about extending that noisy bit another 8-12 bars?  I like the energy and maybe--and maybe it's just me--it disappears too soon.
I love the way the two vocals play off each other and create something huge.  The attack at the 2 minute mark followed by a stripped down vocal really grabs the listeners attention.
Very lo-fi vibes right from the outset. Co-lead split male-female vocal harmonizing is this song's secret weapon. The loud-quiet dynamic also recalls the Pixies at their best. The chorus definitely delivers a much needed dose of pure instrumental euphoria. The last minute of the song rocks harder than just about anything on the radio right now, and great to end the song abruptly without any musical excess for an outro.
A good track! I think the song could use a some more dynamics - the pre-choruses could use a bit more of a build to maximize the chorus impact. Also, it sounds a bit bit-compressed - is this because of the file quality you uploaded? That might be effecting the dynamic range as well. I really like your harmonies and inter-changing vocals!
I quite like this. Be curious to hear something even more epic and ELO. Made me think of British acts like The Feeling and The Subways.Not quite right for our site but best of luck.